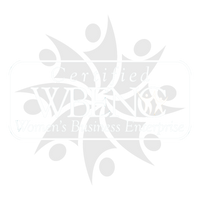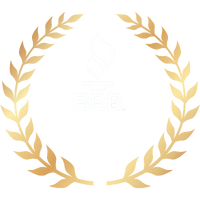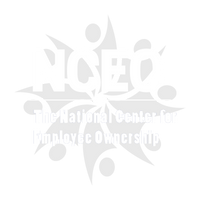 Award-Winning Call Center & Customer Service Staffing Agency
The Benefit of Burnett for Employers & Job Seekers
We're proud of nearly 5 decades of success and an effective recruitment process attracting top talent. Our Texas-based, employee-owned company has a large network for finding top call center & customer service candidates. We offer a competitive benefits package for our staffing employees and an effective pre-screening process for direct-hire candidates.
Seasoned Expertise:
Burnett Specialists has decades of experience in staffing for call center and customer service roles. This seasoned expertise ensures a deep understanding of the skills, temperament, and qualifications essential for success in these critical customer-facing positions.
Quality Talent Pool:
With access to a vast pool of diverse and qualified candidates, Burnett Specialists offers an assortment of talent ranging from entry-level representatives to experienced customer service managers, ensuring that your specific requirements are met.
Streamlined Recruitment Process:
Burnett Specialists takes on the burdensome tasks of sourcing, screening, and interviewing, implementing an efficient recruitment process that saves you time and resources, allowing you to maintain focus on your core business functions.
Scalability and Flexibility:
Whether you need to ramp up quickly to handle seasonal spikes or are looking for long-term placements, Burnett Specialists provides the scalability and flexibility necessary to adapt to the changing needs of your call center or customer service department.
Cultural Alignment and Retention Focus:
Recognizing the importance of company culture and employee retention in call centers and customer service roles, Burnett Specialists takes the extra step to ensure candidates not only possess the required skills but also align with your organization's values, contributing to lower turnover and higher employee satisfaction.
What types of Call Center & Customer Service positions can we place?
This list includes a variety of roles, from entry-level positions to supervisory and management roles, catering to different aspects of call center operations and customer service.
Customer Service Representative
Call Center Agent
Call Center Representative
Customer Support Specialist
Technical Support Representative
Customer Service Associate
Customer Care Specialist
Inbound Call Center Agent
Outbound Call Center Agent
Call Center Team Leader
Customer Service Manager
Call Center Supervisor
Customer Experience Specialist
Customer Success Manager
Help Desk Associate
Chat Support Agent
Bilingual Customer Service Representative
Client Services Coordinator
Telemarketing Representative
Account Manager
Client Relations Manager
Contact Center Manager
Customer Service Trainer
Quality Assurance Analyst
Customer Support Analyst
Social Media Customer Service Representative
Telecommunications Specialist
Virtual Call Center Agent
Escalations Specialist
Customer Retention Specialist
Collections Representative
Customer Feedback Coordinator
Frontline Advisor
Customer Onboarding Specialist
Remote Customer Support Agent
Here are some of the newest Call Center & Customer Service jobs we have available
Need to hire someone?  Become a Burnett Specialists client.
Commercial Management
Consulting, Technology and Outsourcing Services Firm
"We have engaged Burnett Specialists for major efforts in three locations (Dallas, Houston, and Palestine, TX). Our experience is that Burnett has been an excellent business partner – one whom we know we can rely on to provide high quality, cost-competitive staffing services."
"We have partnered with Burnett to staff multiple projects and they have demonstrated strong partnering skills on each project. Two of the projects involved staffing several hundred positions. They have provided knowledgeable, effective staffing experts who have teamed well with our service delivery teams and have demonstrated flexibility in rapidly adjusting to changing staffing needs. They have provided responsive services, consistently delivering to commitments, with a focus on performing at or below our established cost guidelines. The team deployed by Burnett Staffing on the project in Palestine, Texas worked countless hours to ensure the project's success, and integrated seamlessly with our team to achieve incredible results."
"The executive management team at Burnett is a pleasure to work with and have demonstrated the flexibility, responsiveness, and trustworthiness that underpins every good partnership."
Vice President, Operations
Online Retailer
"I want to commend Burnett Specialists in general, and Krista Clements-Miller and Ruth Reading of your TeleSkills division in particular."
"We had a need to quickly hire 23 people for inside sales, customer service, and call center sales director positions. We approached Burnett to source, prescreen, test, and interview candidates for us with a very short window of notice (2 weeks) and equally short turnaround time for placement (1-1/2 weeks)."
"Within one day, Krista began sending over pre-screened candidates. Burnett presented a total of 37 candidates to us in one week, and we filled all 23 positions with those candidates – an amazing ratio of success. Burnett understood exactly what we wanted, and did not waste time sending us people who were not supremely qualified for the positions, and in record time. 100% of the candidates showed up for and graduated from training, and all are performing commendably in their new roles."
"We could never have met our hiring goals without Burnett's assistance. The partnership exceeded our expectations for our rapid expansion. I would highly recommend Burnett Specialists to anyone looking for qualified candidates and best quality customer service and integrity."
Commercial Management
Vice President, Operations
View All Open Positions
Visit our career portal to view and apply for open accounting & finance positions near you!