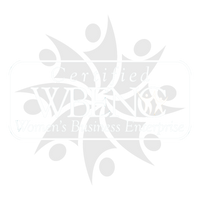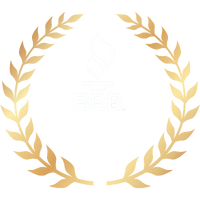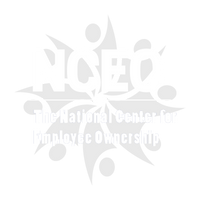 Your Award-Winning Partner for Top-Tier Accounting & Finance Professionals
The Benefit of Burnett for Employers & Job Seekers
We're proud of nearly 5 decades of success and an effective recruitment process attracting top talent. Our Texas-based, employee-owned company has a large network for finding top accounting and finance candidates. We offer a competitive benefits package for our staffing employees and an effective pre-screening process for direct-hire candidates.
Expert Guidance in Accounting and Finance Job Search:
At Burnett Specialists, we understand the complexities of the accounting and finance industry. Our team of experienced recruiters possesses an in-depth understanding of the job market, industry trends, and the skills required for success. We offer personalized guidance to job seekers, helping them navigate through the competitive landscape. From entry-level positions to executive roles, we are committed to matching the right candidate with the right opportunity.
Comprehensive Job Opportunities:
Our vast network of reputable employers allows us to present a wide range of accounting and finance job opportunities. Whether you specialize in financial analysis, taxation, auditing, or any other related field, we have positions that suit your skill set. By partnering with Burnett Specialists, you can access exclusive job openings that may not be publicly advertised. We proactively match candidates with suitable roles, maximizing the chances of securing your dream job.
Talent Acquisition for Employers:
For employers seeking exceptional accounting and finance professionals, Burnett Specialists offers a strategic approach to talent acquisition. Our proven recruitment process ensures we source candidates who possess the necessary qualifications and experience to excel in their roles. We conduct thorough screenings, including assessments and interviews, to evaluate candidates' technical skills, industry knowledge, and cultural fit. By entrusting your hiring needs to us, you can save time and resources while finding the perfect match for your organization.
Industry Insights and Resources:
Stay up-to-date with the latest industry trends, market demands, and career advice through Burnett Specialists' valuable resources. Our blog and newsletter feature informative articles written by industry experts, providing insights that can enhance your job search or talent acquisition efforts. We offer tips on resume writing, interview preparation, professional development, and more. By leveraging our knowledge hub, you can gain a competitive edge and make informed decisions.
Long-Term Partnerships:
At Burnett Specialists, we prioritize building long-term relationships with both job seekers and employers. Our commitment goes beyond matching candidates with jobs; we strive to provide ongoing support and guidance throughout your career journey. Whether you're seeking career advancement or looking to hire top talent, we are here to assist you every step of the way. Our dedication to exceptional service has earned us a stellar reputation in the accounting and finance industry.
What types of Accounting & Finance positions can we place?
Our highly skilled and well-tenured accounting and finance staffing and recruiting experts specialize in placing top talent for a wide range of positions. We connect employers with candidates in many different roles such as:
Accounts Payable/Accounts Receivable

Auditors

Bookkeepers

Tax Accountants

Billing Specialists

Credit and Collections Specialists

Cash Applications

Financial Analysts

Office Managers

Payroll Analysts

Certified Public Accountants

Chief Financial Officers — Vice Presidents

Treasurers

Reconciliation Specialists

Financial Planning Analysts

Accounting Clerks
Here are some of the newest Accounting and Finance jobs we have available
Need to hire someone?  Become a Burnett Specialists client.
Senior Vice President
Bank
"Our Human Resources Department recommended Burnett Accounting Specialists to help us fill an open Credit Analyst position. I was somewhat skeptical about using a staffing company to fill an important position for us, but the Burnett team jumped in immediately and asked for the characteristics and experience levels we were looking for. We received several resumes to fill the open position and began interviewing the same week. We quickly found the candidate we were looking for, brought him on board, and have been very pleased with the results. Shortly thereafter, we needed to fill another analyst position with a slightly different skill set. Once again, Burnett quickly got us the requested resumes and set up interviews. We filled that position in a week and have been extremely happy with the results. I am pleased to recommend Burnett to anyone in need of timely performance in presenting pre-qualified candidates for temporary or full-time employment. I am completely confident they will surpass your expectations."
Controller
International Oilfield and Waterfield Products Company
"We recently had two positions filled with your candidates, and we were very impressed with their professionalism and pleasantness. The manner in which you have made this time sensitive and delicate process very smooth and efficient is most appreciated. You are now our main reference when in need of new hires, either temporary or full time. Moreover, I wanted to congratulate you for your dedication and your ability to understand our staffing needs considering the time restraints and the complex nature of our organization."
HR Team
Process and Flow Control Solutions Provider
"We had several difficult positions to fill, and your responsiveness and focus on meeting our staffing needs has decreased our time-to-fill. Your expertise in the industry is evident in the quality of candidates you submit."
Recruiting
International Oil and Gas Company
"Burnett Accounting Specialists is always ready and eager to help me with any search at the drop of a hat. We have a lot of changes that happen, sometimes minute by minute. They are always positive and work on those searches with great enthusiasm. I so appreciate all of their assistance and excellent work ethic. "
View All Open Positions
Visit our career portal to view and apply for open accounting & finance positions near you!