COMPANY OVERVIEW
Founded in 1974 by Sue Burnett, Burnett Specialists is a privately-held, employee-owned, Houston-based recruiting, temporary staffing, and headhunting company with offices in Houston, The Woodlands, Austin, El Paso, San Antonio, and Dallas, where we operate as Choice Specialists. Nationally certified as a woman-owned business, we are widely respected as a diversity vendor.
We offer our employers and clients the convenience of utilizing one localized source for all their recruitment needs from temporary staffing employees to direct-hire salaried professionals. We have dedicated recruiting teams focusing specifically on unique skill specializations including: Accounting & Financial, Administrative, Call-Center & Customer Service, Convention & Event Support, Engineering, Healthcare/Medical, Human Resources, Information Technology, Legal, Light Industrial, Management, Real Estate, Sales & Marketing, Supply Chain & Logistics, and Training.
CORE VALUES
We own it.  We own our opportunities, our successes, our relationships, our challenges, and our company.
Do the right thing.  We use our moral compass as our guide.  "We" before "me" mentality.
Exceed expectations.  Strive to go above and beyond.
People first. 

Respect for our clients, candidates, and team = success for our company as owners. We treat others the way we would want to be treated.

Give back to the community. 

It is our corporate and social responsibility to give back with the intention of making positive impacts in our communities.

Celebrate success! 

We have fun and we recognize hard work.
LEADING TEMP STAFFING AND EMPLOYMENT AGENCY WITH RECRUITERS
IN HOUSTON, AUSTIN, EL PASO, SAN ANTONIO AND DALLAS
Our clients and employers are able to communicate directly with the owners of our company. This allows Burnett Specialists to assure dedicated and professional service from our recruiting teams. Our team is there for you every step of the way to ensure that the talented candidates you are looking for match the desired skill sets and requirements to help your company grow. We are ranked among the top temporary staffing agencies and direct-hire placement firms in each city we serve. When you are looking for an employment agency with a track record for success, Burnett Specialists and Choice Specialists should be at the top of your list for all of your recruitment needs.
Top Texas temporary staffing and direct-hire recruiting service
Unlike many staffing and recruiting agencies, we offer you the advantage of dealing directly with the owners of our company. In 2010, Sue and Rusty Burnett decided they wanted to give back to the people who helped make their company a success. They did an Employee Stock Ownership Plan as a strategy for the company's future. Both full-time staff and temporary/contract staffing employees take part in this unique ownership.
We are now Texas' largest employee-owned staffing and recruitment agency as ranked by the National Center for Employee Ownership. We are also a nationally certified woman-owned business with Sue Burnett continuing as President.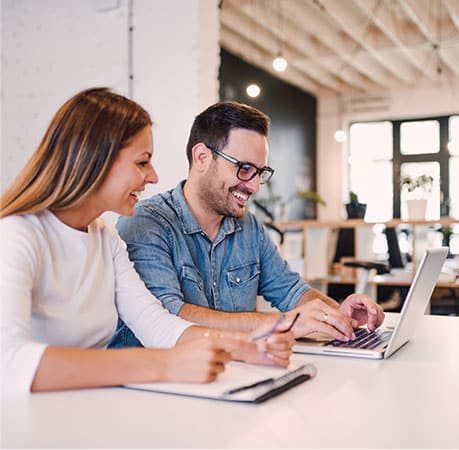 Employer services designed to meet the needs of Texas businesses
Our employment services are specifically designed to meet the temporary staffing and recruiting needs to Texas businesses. We have the capability to provide the type of recruiting services that best fit your company's needs, including:
Direct Hire Placement
Temporary Staffing
Temp-to-hire
Payrolling
On-Site Partnerships
VMS / MSP
Transfer your recruiting and staffing process onto our experienced shoulders, and we'll work to improve your time-to-hire, increase the quality of your candidate pool, reduce cost, and improve governmental compliance.
CASE STUDIES
Burnett Specialists partners with many companies in Houston, The Woodlands, El Paso, San Antonio, Austin and in Dallas, where we operate as Choice Specialists.
Whether you are a small to medium privately-owned company or a large corporation with offices all over Texas, we can effectively recruit and staff open positions in many areas of your business.
Below are just some of the case studies from current or previous projects that showcase our abilities to handle all types of hiring needs in accounting and finance, administrative, call center, convention and event support, engineering, healthcare, human resources, IT, legal, light industrial and manufacturing, real estate, sales and marketing, and supply chain.
Global Customer Engagement Solutions Company
CLIENT PARTNERSHIP REVIEW
Burnett Specialists was engaged to hire the first 200 Inbound Customer Service Representatives for a new San Antonio call center. This global company offers inbound and outbound voice call center solutions, web and digital text engagement solutions, and back office processing to help improve customer engagement for their clients.
Recruiting engagements for the initial ramp up included:
Customer Service
Representatives Bilingual
Representatives
Administrative/Clerical Support
Staff Training Curriculum
Specialists
CLIENT CHALLENGE
When launching a new call center in the San Antonio market, this company required a staffing agency that could help ramp up their initial staffing needs well as a partner that understood the Texas market.
RESULT
Burnett was given 2 ½ months to hire the requested 200 CSRs and successfully met the aggressive timeline. This included the screening of 89 Bilingual Spanish speaking CSRs. In addition to the Customer Service Reps, Burnett was requested to hire Trainers and Administrative Support Staff.
TESTIMONIAL
"We had the challenge of coming to a new city, San Antonio, and ramping up a call center location. We met with several staffing agencies prior to selecting Burnett and have been very pleased with our decision to partner with them. They have been a true partner from the beginning, assisting not only with
the staffing but pitching in to do "whatever it takes" to make our project a success. This
has involved everything from providing us with San Antonio market data to assisting with relocation information to helping arrange appliance deliveries to our temporary training facility.
The staffing of the center was presented with an aggressive timeline. Burnett never failed to meet the goals of our timeline, staffing approximately 200 agents (including screening/testing of 89 bilingual candidates) in a timeframe of about 2 ½ months. They also assisted us in the placement of several trainers and support staff.
Burnett has provided knowledgeable, effective staffing experts who have demonstrated flexibility in rapidly adjusting to changing staffing needs. We enjoy and feel confident partnering with Burnett, and we are happy to recommend them without hesitation."
-Client human resource management
Large Volume Distribution Center Project in Houston
CLIENT PARTNERSHIP REVIEW
In partnership with an executive search firm headquartered in Denver, Colorado, Burnett Specialists was hired to supply all of the employees to the executive search firm's client who in charge of the assembling over 60,000 pods and service stations along with measuring and marking the floors for a new distribution center in North Houston.
We were tasked with hiring and scheduling 250 employees across multiple shifts within a 6 week timetable.
JOBS SUCCESSFULLY PLACED
General Assemblers
Band Retrofitters
Fiducials
Station Installers
F/L Operators
Telehandlers and Leads
IMPRESSIVE STATS
Burnett Specialists had a 100% fill ratio. Our employees completed the project on time and on budget. Our recruiting was so successful that we were having to turn candidates away.
BUSINESS CHALLENGES
The executive search firm did not have offices or hiring resources in Houston. They needed a partner that could ramp up a very large pool of qualified personnel with little notice and support a demanding client with a timetable that was constantly changing. Having worked with this particular client's sites before, they knew the timeline and needs would evolve on a daily basis.
BURNETT'S RESULTS
The client partner relied on Burnett to facilitate the entire project. We recruited, screened, interviewed and hired every employee from assemblers to skilled labor to supervisors. We provided 24-hour support, on-site management and training, implemented
a facial recognition timekeeping system, tracked attendance and performance, conducted daily safety briefings and ensured employees were wearing all required PPE.
Burnett created retention, attendance and safety award programs and was able to provide over 250 people to begin the project within a 6 week timeline. As the project continued, that number increased to over 700 employees. We were able to overcome many hurdles including lack of indoor plumbing and electricity during the summer, lack of signage and map directions, delayed start dates, fluctuating demand requests and last minute cancellations and additions.
St. Louis Based Real Estate & Construction Expansion Project
CLIENT PARTNERSHIP REVIEW
This client, whose business objective is to deliver high quality foods at a great value to their customers, engaged Burnett Specialists' Accounting, Supply Chain, and Real Estate specialty divisions to help support their real estate and construction department at their corporate office in St. Louis.
Burnett has successfully filled 15 direct-hire positions since August of 2017.
This client has worked closely with our Accounting, Supply Chain and Real Estate specialty divisions and has allowed Burnett to build strong relationships with multiple hiring managers within their company. In doing so, this gives us a complete understanding of the scope of services, company objectives, and lets us establish a long-term plan to ensure the client's recruiting needs are met.
Roles we have successfully filled include:
Real Estate Managers / Analysts Construction
Development Managers
Development Analyst
Store Planner
Senior Construction
Development Managers
Franchise Business
Development Manager
BUSINESS CHALLENGES
The client was bought by a private-equity firm who had a vision for massive expansion. Because of this, they needed to ramp up their real estate and construction teams in order to support the expansion plan. By reaching out, Burnett Specialists quickly found the talent needed to support their growth.
TESTIMONIAL
"… In my 10 years of Corporate Recruitment experience, I have not worked with a more exceptional 3rd party recruiter …"
"… the recruiters have a very strong sourcing and screening skills and were able to pick up on our needs and hit the ground running by sending qualified candidates in literally no time at all. In the year that we worked with your team, they filled 15 positions with us in our Real Estate and Construction Department …"
-Client HR Team
BURNETT'S RESULTS
Burnett Specialists worked with the St. Louis HR team to quickly send qualified candidates for numerous openings making the process as smooth as possible. We were able to build relationships with the Real Estate team in order to know exactly what they needed. Burnett has already filled 15 positions and continues to build the candidate pipeline in order to fill future openings.
Global Olefins & Polymers Producer
CLIENT PARTNERSHIP REVIEW
Burnett Specialists has served as a proven recruiting resource to
This client for over 10 years. Our support includes direct hire search, temporary staffing, temporary to hire staffing as well as payrolling services. Our team of dedicated recruiters have invested much of their time to deeply understand the business and company culture, allowing Burnett to serve as an extension of the client HR team.
The client company operates globally including 12 completely-owned sites across the US.
Types of roles we have successfully filled include:
Cost Controller | Accountants
Customer Service Specialists
Engineering Procurement and Construction Manager Inspectors
Maintenance
Manager Process Engineers
Project EPC Engineers
SAP Configuration
Analyst TS&D
Engineers
Administrative Assistant
TESTIMONIAL
"We have worked with Burnett Specialists over the past ten years, filling a variety of positions from administrative to highly technical roles, including both temporary and direct hires.
We truly appreciate the professionalism and customer focused service they provide to us. The Burnett staff has made an effort to learn about our company's culture, which has given them the ability to source candidates who fit our needs and are able to make contributions from day one.
The Burnett team is flexible and open to our feedback. They keep us in the loop not only on the jobs they're working on for us, but also on professional events in the local community that may be of interest. We appreciate their open and honest communication and their willingness to go above and beyond to pro- vide excellent customer service.
Great job Burnett Specialists! We look forward to continuing our relationship in the future."
-Client Human Resources
Leading Premium Streaming Services Company Contact Center
CLIENT PARTNERSHIP REVIEW
The client engaged Burnett Specialists to staff their new San Antonio call center in 2017. Since then, Burnett Specialists has served as a proven recruiting resource to this company. Burnett has successfully filled 17 starting classes since October of 2017. This included 3 classes in the month of March to meet the aggressive ramp-up schedule.
The client company provides streaming services that offers instant access to live and on-demand channels to over 20 million U.S. subscribers.
Our support includes direct hire search, temporary staffing, temporary to hire staffing as well as payrolling services. Our team of dedicated recruiters have invested much of their time to deeply understand the client's needs and culture, allowing Burnett to become an extension of their hiring team.
Recruiting engagements include:
Call Center Viewer Experience Representative
Bilingual Call Center Viewer Experience Representative
Team Manager
Associate Workforce
Manager Training
Curriculum Specialist
Real-Time Analyst Resolution
BUSINESS CHALLENGE
The client expanded their call center operations into the San Antonio market starting with a temporary facility while their permanent facility was being built out. They were brand new to the market and needed a staffing and placement firm with extensive knowledge and success in the contact center arena and local area to partner with. Burnett Specialists worked with the new local team as their recruiting and onboarding procedures evolved and changed as the project matured. Burnett managed the candidate pipeline to meet the recruiting needs while the relationship evolved from the high-volume initial ramp to maintaining monthly classes and strategic direct hire needs.
TESTIMONIAL
"We have had the pleasure of partnering with Burnett over the past year and have been very pleased with their work. They have filled hundreds of roles for us, pivoted with us when we needed them to, are very organized and professional in their approach but most of All, very go with the flow and pick things up quickly. Hands down, we would partner with them again in the future."
-San Antonio Client Call Center HR Team
On-Site Partnership - Global Eye Care Device Company
CLIENT PARTNERSHIP REVIEW
Burnett Specialists has served as a proven onsite partner for over 25 years in Houston, successfully providing support in the following areas: Assembly, Light Industrial, Accounting, Manufacturing, IT, Human Resources, Administrative/ Clerical as well as Training.
This leader in eye care, founded in Ft. Worth, Texas in 1945, develops, manufactures and distributes devices in over 70 countries and serves patients in over 140 countries. Their "cutting-edge innovation and breakthrough technology is transforming the way eye diseases and conditions are treated."
Recruiting engagements include:
Accountant
Sr. Administrative Assistant
Assembler – Various Shifts Including Weekend
CNS Tool Room
CNS Engineer
Custodian
Data Entry
Facilities Maintenance Tech
Manufacturing Engineer Molding Engineer
PowerBuilder Programmer Production Supervisor
Project Support Specialist
QA Engineer
QA Lab Technician
Technical Writer Trainer
Warehouse – Various Shifts
and more
TESTIMONIAL
"The addition of the on-site coordinator position in our facility several years ago provided us with even better quality and peace of mind since we knew our large temporary workforce was being managed well by your competent staff.
The coordinators we've had working here have all displayed the Burnett enthusiasm, immediate response and follow through that we have come to expect from your organization. They have all been a pleasure to have working in my office and their efforts have made all of our jobs easier.
I know that the stability of your management and staff, as well as the quality and hard work of everyone I have met at Burnett, contribute to the success that you have enjoyed over the years that you have been in business."
-Houston On-site Manager, Human Resources
ONSITE PROCESS DEVELOPMENT
As a part of our onsite partnership, Burnett has developed the following tools.
Standardized Initial Screen – list of questions for each candidate to determine prior employment duties as well as tenure
Interview Guide – telephone and face-to-face – list of questions to determine employment eligibility
Reading Comprehension – used as a
pre-screening tool
New Hire Orientation and Training – All new employees are taken through the Burnett orientation and training program to get a better understanding of company policies and procedures and "Good Manufacturing Practices."
Ongoing training to continue employee development, safety and quality.
Performance evaluations to assess and acknowledge good work habits.
Employee Rewards and Recognition Program – Designed to retain employees selected to work onsite.
Suite of Reports – Current reports include turnover, tenure, diversity, and interview-to-hire ratios.
Need employees in multiple areas of your business? Click here to check out the diverse range of specialities and job functions we place.
What is the benefit of working with a staffing agency?
In a job market where qualified candidates have their pick of jobs, it helps to have someone else vetting talent and making the "sale" of your company for you. With unemployment at an all-time low, you need every resource possible to acquire the caliber of candidates that will move your company forward.
Our company has never used a staffing firm before, how does the process work to get started?
In a candidate-driven market, using a staffing firm will be a huge benefit and resource for your company's hiring needs.  The process starts with a conversation with one of our account executives or recruiters about your company culture, hiring needs/preferences, what you are looking for, your timeline, etc.  We will also discuss terms and fees that apply to your company and will then issue a contract for your review based on the agreed-upon terms.  Our fees are contingency-based meaning you only pay a fee once we find the right candidate for your role.  The initial agreement process is standard within our industry and is as quick as you need it to be.
Once the agreement process has been initiated or executed, our recruitment team can start taking job orders from you/your hiring manager and get to work finding candidates for your open positions. 
What makes your staffing firm different from other agencies?
Great question.  Our staffing firm is the largest employee-owned staffing firm in the state of Texas and the 2nd largest in the U.S. – that means you will be working with an owner of the company before, during, and after the hiring process.  As employee owners, our team's mindset is much more invested in your company's success because that ultimately drives our success and passion for what we do, which is helping careers and companies grow. 
Also, our company is a nationally-certified woman-owned business.  This is a huge benefit to companies who like to take advantage of the perks of diversity vendor spend. 
Another differentiator from our competitors is our long-tenured recruitment and leadership team as well as how long we've been in business.  Burnett was established in Houston in 1974 with one office and has grown to 9 offices in 6 major Texas cities. The benefit to having multiple offices across the state is our ability to handle your company's hiring needs in multiple geographical locations without having to work with multiple agencies.    
In addition, our company has many different skill specializations because of our diversified recruitment team.  Our wider range of placement services also allows you to work with one resource for your company's different hiring needs than our competitors.  We were recently ranked as the largest direct hire firm and the 2nd largest temporary staffing firm by the HBJ. 
How quickly can you present candidates for my open position?
Because of our proven recruitment process and having been in business for over 45 years, we can present candidates for your open position in as little as 24 hours depending on your hiring needs and requirements.  We've found that the presentation process tends to go quicker with open and efficient communication between your company's hiring manager and our recruitment team. 
What are your "fees?"
Our industry-standard fees are competitive and are equipped with exceptional customer service.  Our direct hire fees are generally a percentage of the employee's first-year salary.  Temporary and temp-to-hire fees are built into your candidate's hourly bill rate.  We also offer payrolling services to employers who want to hire a specific candidate they have sourced but need to outsource the administrative and hiring process to us.  During your initial conversation with our recruitment team, you discussed any fees based on your hiring needs.
We offer a guarantee for our direct hire placements.  Should the candidate not meet your guaranteed employment time as stated in your agreement with us, we will provide a one-time replacement for that position.
How is my bill rate determined for temporary employees?
We calculate a temporary employee's "bill rate" (the rate at which you are billed for their time per hour) based on several factors.  The bill rate includes the hourly pay rate at which you determine and the administrative expenses, taxes and insurance, employee benefits if applicable, and recruiting and operational costs we incur when providing temporary employees for your company.  By transferring the payrolling and staffing responsibility to Burnett, companies usually see a significant decrease in employment costs. 
Can you help me determine a salary range for the position I need filled?
Absolutely. Think of us as a resource to help attract and retain top talent. Our job is to stay up-to-date on market trends in your industry and we want your company to be successful in reaching your goals.
What is your applicant/candidate screening process?
At Burnett, we interview and pre-screen applicants for our purposes before presenting a potential candidate to employers. Our pre-screening process includes a criminal background check.
Background checks are conducted on candidates we represent. We encourage our clients to conduct an additional background check and reference checks on direct hire candidates during the company's on-boarding process to include any specific or special requirements their company policies may have in place.
Drug testing is conducted at the employer's request, and depending on the level of testing, costs may be passed through to the employer.
What is the difference between a temp-to-hire vs. a direct-hire placement?
There are several differences between temp to hire and direct hire. With a direct-hire placement, the candidate is considered a full-time or direct employee of the client company on their first day. With a temp-to-hire placement, the candidate is an employee of Burnett until the client brings them onto their payroll directly. A temp-to-hire fee is built into the temporary's hourly rate and a direct-hire fee is invoiced on the day the candidate starts.  Employers can hire our staffing employee directly at any time during the assignment for a liquidation fee. 
The candidate pool is also different for temp-to-hire and direct hire placements. With direct hire positions, there will be a much larger candidate pool interested in the position because passive candidates who may already be employed might consider direct hire opportunities. Working candidates generally will not consider leaving a directly employed role for a temp-to-hire opportunity, therefore the number of candidates interested in a temp-to-hire role is usually much smaller, especially in this market, but each company's hiring needs vary on a case-to-case basis.
Here's what our talented job seekers and top client employers are saying about their experience using our staffing & recruiting services…