Join thousands of employers who have found outstanding employees!
COMPANY OVERVIEW
Founded in 1974 by Sue Burnett, Burnett Specialists is a privately-held, employee-owned, Houston-based recruiting, temporary staffing, and headhunting company with offices in Houston, The Woodlands, Austin, El Paso, San Antonio, and Dallas, where we operate as Choice Specialists. Nationally certified as a woman-owned business, we are widely respected as a diversity vendor.
We offer our employers and clients the convenience of utilizing one localized source for all their recruitment needs from temporary staffing employees to direct-hire salaried professionals. We have dedicated recruiting teams focusing specifically on unique skill specializations including: Accounting & Financial, Administrative, Call-Center & Customer Service, Convention & Event Support, Engineering, Healthcare/Medical, Human Resources, Information Technology, Legal, Light Industrial, Management, Real Estate, Sales & Marketing, Supply Chain & Logistics, and Training.
CORE VALUES
We own it.  We own our opportunities, our successes, our relationships, our challenges, and our company.
Do the right thing.  We use our moral compass as our guide.  "We" before "me" mentality.
Exceed expectations.  Strive to go above and beyond.
People first. 

Respect for our clients, candidates, and team = success for our company as owners. We treat others the way we would want to be treated.

Give back to the community. 

It is our corporate and social responsibility to give back with the intention of making positive impacts in our communities.

Celebrate success! 

We have fun and we recognize hard work.
LEADING TEMP STAFFING AND EMPLOYMENT AGENCY WITH RECRUITERS
IN HOUSTON, AUSTIN, EL PASO, SAN ANTONIO AND DALLAS
Our clients and employers are able to communicate directly with the owners of our company. This allows Burnett Specialists to assure dedicated and professional service from our recruiting teams. Our team is there for you every step of the way to ensure that the talented candidates you are looking for match the desired skill sets and requirements to help your company grow. We are ranked among the top temporary staffing agencies and direct-hire placement firms in each city we serve. When you are looking for an employment agency with a track record for success, Burnett Specialists and Choice Specialists should be at the top of your list for all of your recruitment needs.
Top Texas temporary staffing and direct-hire recruiting service
Unlike many staffing and recruiting agencies, we offer you the advantage of dealing directly with the owners of our company. In 2010, Sue and Rusty Burnett decided they wanted to give back to the people who helped make their company a success. They did an Employee Stock Ownership Plan as a strategy for the company's future. Both full-time staff and temporary/contract staffing employees take part in this unique ownership.
We are now Texas' largest employee-owned staffing and recruitment agency as ranked by the National Center for Employee Ownership. We are also a nationally certified woman-owned business with Sue Burnett continuing as President.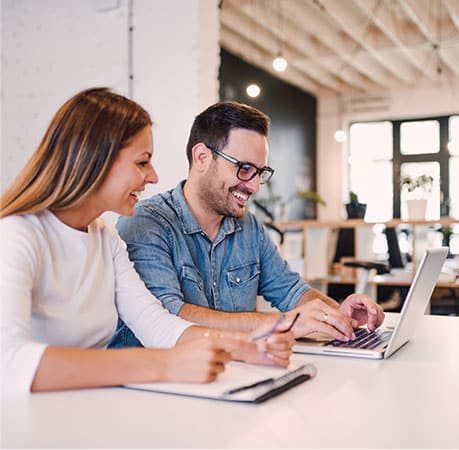 Employer services designed to meet the needs of Texas businesses
Our employment services are specifically designed to meet the temporary staffing and recruiting needs to Texas businesses. We have the capability to provide the type of recruiting services that best fit your company's needs, including:
Direct Hire Placement
Temporary Staffing
Temp-to-hire
Payrolling
On-Site Partnerships
VMS / MSP
Transfer your recruiting and staffing process onto our experienced shoulders, and we'll work to improve your time-to-hire, increase the quality of your candidate pool, reduce cost, and improve governmental compliance.