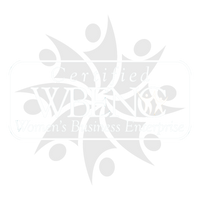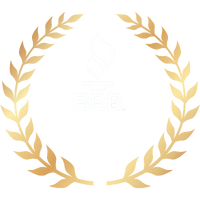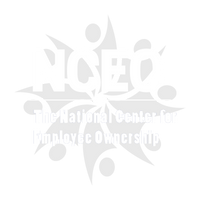 Streamlining Success - Your Award-Winning partner for Securing Stellar Supply Chain Talent
The Benefit of Burnett for Employers & Job Seekers
Partner with our Logistics & Supply Chain
Staffing & Recruiting Specialists
Partnering with Burnett Specialists, an award-winning staffing and recruiting agency with over five decades of experience, can be highly beneficial for both employers looking to hire supply-chain employees and individuals seeking supply-chain jobs.  Here are just a few reasons why:

Supply Chain Industry Expertise & Experience:
With over five decades of experience in the staffing and recruiting industry, we have developed a deep understanding and expertise in the supply chain sector. Our extensive experience means we are proficient at identifying trends, understanding the specifics needed for supply chain roles, and can effectively match candidates with positions that align with their skills and career goals.
Access to a Vast Network:
We've built a vast network of professionals and companies since 1974. For employers, this means access to a rich pool of talented supply chain professionals. For job seekers, it means a wider range of job opportunities at reputable companies, and potentially quicker placements.
Quality Talent & Job Opportunities:
Being an award-winning placement agency, Burnett Specialists is known for our quality staffing & recruiting services. For employers, this translates into access to a pool of highly qualified and vetted supply chain professionals. For job seekers, this means that they are more likely to be presented with legitimate and rewarding job opportunities that align with their career aspirations.
Customized Services and Support:
We offer tailored solutions to meet the unique needs of each client. For employers, this can include customized recruitment strategies, specialized screening processes, and tailored onboarding programs. For job seekers, this could mean personalized resume crafting help, interview coaching, and continuous support during the job search process.
Efficiency and Cost-effectiveness:
We've established proficient processes including experienced supply chain recruiters who can significantly shorten the time it takes to fill a position or find a job, which can be crucial in the fast-paced supply chain industry. This efficiency can result in cost savings for companies and a faster transition for job seekers.
What types of Supply Chain roles can we place?
These job titles encompass various roles and responsibilities within the supply chain sector, including procurement, logistics, inventory management, and production planning. These professionals work together to ensure the efficient flow of goods and materials from suppliers to customers.
Supply Chain Analyst
Supply Chain Manager
Supply Chain Coordinator
Logistics Coordinator
Logistics Manager
Procurement Analyst
Procurement Specialist
Procurement Manager
Purchasing Agent
Purchasing Manager
Materials Planner
Materials Manager
Demand Planner
Inventory Analyst
Inventory Control Specialist
Inventory Manager
Warehouse Supervisor
Warehouse Manager
Distribution Manager
Distribution Center Supervisor
Operations Analyst
Operations Manager
Freight Forwarder
Transportation Coordinator
Transportation Manager
Shipping Coordinator
Shipping Manager
Import/Export Specialist
Customs Compliance Specialist
Sourcing Specialist
Sourcing Manager
Strategic Sourcing Manager
Vendor Management Specialist
Supplier Relationship Manager
Order Fulfillment Specialist
Order Management Specialist
Production Planner
Production Scheduler
Master Scheduler
Supply Chain Consultant
Global Supply Chain Manager
Reverse Logistics Manager
Supply Chain Director
Supply Chain Planner
Category Manager
Contract Administrator
Trade Compliance Manager
Quality Assurance Manager
Quality Control Specialist
Lean Six Sigma Specialist
Here are some of the newest supply chain positions we have available
CAPEX Negotiator

on September 20, 2023 at 5:00 am

Capex Negotiator - New Braunfels, TX 78132 Responsible for the procurement of process...

Logistics/Warehouse Specialist

on August 8, 2023 at 5:00 am

We are recruiting for a part-time Logistics/Warehouse Specialist for a global outdoor company! (Offices...

Project Coordinator

on January 18, 2023 at 6:00 am

We are recruiting for a Project Coordinator for an Austin-based commercial construction...