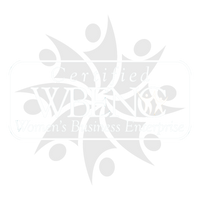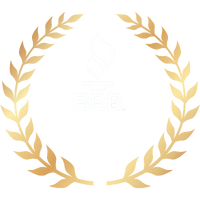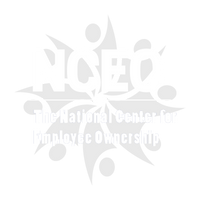 Legal Talent, Expertly Matched: Where Employers and Candidates Discover the Perfect Fit
The Benefit of Burnett for Employers & Job Seekers
We're proud of nearly 5 decades of success and an effective recruitment process attracting top talent. Our Texas-based, employee-owned company has a large network for finding top legal candidates. We offer a competitive benefits package for our staffing employees and an effective pre-screening process for direct-hire candidates.
Legal Industry Insight:
Burnett Specialists brings in-depth knowledge of the legal industry, enabling us to understand the intricacies and requirements of various legal positions. This ensures that the candidates presented to you have the relevant skills and expertise needed for your legal roles.
Quality Talent Pool:
With access to an extensive pool of legal professionals, Burnett Specialists can cater to various legal positions, from paralegals and legal assistants to specialized attorneys. This ensures a seamless fit for both temporary, temp-to-hire, and direct-hire legal positions.
Streamlined Recruitment Process:
Burnett Specialists takes on the burdensome tasks of sourcing, screening, and interviewing by implementing an efficient recruitment process that saves you time and resources, allowing you to maintain focus on your core business functions.
Flexible Staffing & Placement Solutions:
Understanding that legal needs can vary from firm to firm or company to company, Burnett Specialists provides versatile staffing solutions. Whether you need temporary staff for a specific case, project-based legal consultants, or professionals for long-term roles, they offer options that align with your requirements.
Cultural Alignment and Retention Focus:
Recognizing the importance of company culture and employee retention in law firms and organizations, Burnett Specialists takes the extra step to ensure candidates possess the required skills and align with your core values, contributing to lower turnover and higher employee satisfaction.
What types of legal positions can we place?
This list includes a variety of roles in the legal field, ranging from support positions to attorneys specializing in different areas of law.
Attorney/Lawyer
Paralegal
Legal Assistant
Legal Secretary
Law Clerk
Legal Researcher
Legal Analyst
Contract Administrator
Compliance Officer
Compliance Analyst
Litigation Support Specialist
Document Review Specialist
Legal Consultant
Legal Administrative Assistant
Intellectual Property (IP) Paralegal
Patent Agent
Patent Attorney
Trademark Paralegal
Corporate Counsel
General Counsel
Associate Attorney
Partner
Legal Intern
Judicial Clerk
Judge
Magistrate
Mediator
Arbitrator
Court Reporter
Court Clerk
Court Messenger
Legal Recruiter
Family Law Attorney
Criminal Defense Attorney
Prosecutor
Immigration Attorney
Employment and Labor Attorney
Environmental Attorney
Estate Planning Attorney
Tax Attorney
Personal Injury Attorney
Real Estate Attorney
Bankruptcy Attorney
In-house Counsel
Chief Legal Officer
Legal Compliance Manager
Risk Management Specialist
Forensic Lawyer
Notary Public
Here are some of the newest legal jobs we have available
Need to hire someone?  Become a Burnett Specialists client.
Legal Assistant - Litigation Services/LIG
Oil and Gas Company
"… what a great team you have working at Burnett. I have had the pleasure of working with you for many years now. Your staff has always treated me with respect and professionalism. I know I can always count on them to assist me in finding the appropriate candidates for our assignments. They have also advised me on several job assignments when I was not certain if the bill rate was acceptable to the position. They are always eager to search for the perfect candidate and make sure their skill sets are what is needed to complete the assignment. I can remember first starting in my position and dealing with agencies. With "kid gloves," your team had no problem and a lot of patience in answering any and all questions concerning processes from what to look for in a candidate to deal with invoicing. I don't think I would have survived the first year without their guidance, which I appreciate. Thank you for having such an awesome team."
Administrator
Associate Director of Human Resources
Law College
"We have utilized the services of Burnett Specialists since 2004 for all of our temporary and "temp-to-hire" staffing needs. We continue to be impressed and thoroughly pleased with the service, dedication, attention, and follow-through that the account representatives provide. The process from making the request through receiving the invoices is seamless, accurate and efficient."
"We know why Burnett Specialists is an industry leader. They continue to provide the "it" factor in helping us meet staffing needs and cost control requirements. We are confident we will continue to be pleased with the partnering experience, support, and representation that Burnett provides."
View All Open Positions
Visit our career portal to view and apply for open accounting & finance positions near you!