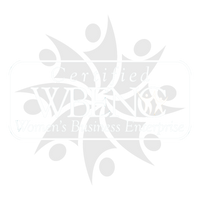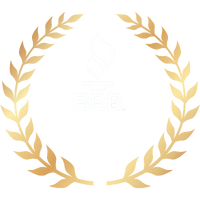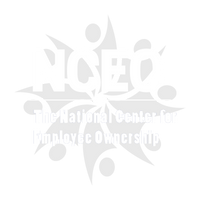 Excellence in Leadership: Your Gateway to Award-Winning Executive and Management Placement Solutions.
The Benefit of Burnett for Employers & Job Seekers
Partner with our Executive & Management Placement Specialists
We're proud of nearly 5 decades of success and an effective recruitment process attracting top talent. Our Texas-based,
employee-owned company
has a large network for finding chief executive and management-level candidates. Our client employers benefit from our
direct-hire
or
temp-to-hire
placement solutions when they are looking for someone new to lead their organization. Maybe you already have someone in mind?  Check out our
payrolling services
to see if this placement solution might be right for your company.
Proven Track Record:
Our success is measured by client satisfaction and the level of ambition of our candidates. With a proven track record of executive placements, we're proud to be a trusted partner to numerous company leaders and top employers.  Our extensive connections within a variety of industries open up exciting opportunities to propel careers and companies forward.
Strategic Approach to a Wide Range of Opportunities:
Each organization is unique, and each job seeker has specific skills and abilities.  We understand the specific challenges and demands of executive and management roles across a range of sectors.  From visionaries at the helm to leaders in the boardroom, our successful placements span the full spectrum of executive and management roles. These include but aren't limited to, CEOs, CFOs, CTOs, COOs, Board Members, General Managers, and Directors across various sectors such as finance, technology, oil & gas, manufacturing, and more. Our tailored and strategic approach, coupled with an extensive network of professionals, ensures that we match the right talent to the right role, fueling organizational success. At Burnett Specialists, it's not just about filling a position; it's about powering leadership that shapes industries and drives innovation.
Talent Acquisition for Employers:
For employers seeking exceptional executive and management professionals, Burnett Specialists offers a strategic approach to talent acquisition. Our proven recruitment process ensures we source candidates with the qualifications and experience to excel in their roles. We conduct thorough screening assessments, and interviews, to evaluate candidates' technical skills, industry knowledge, and cultural fit. By entrusting your hiring needs to us, you can save time and resources while finding the perfect match for your organization.
Personalized & Streamlined Hiring Process:
For Job Seekers: You're more than a resume, and we recognize that. From resume crafting to interview coaching, we provide personalized services to showcase your skills and potential.
For Employers:  Let us do the heavy lifting. From preliminary interviews to background checks, we streamline your hiring process, so you can focus on what you do best – running your business.
Long-Term Partnerships:
At Burnett Specialists, we prioritize building long-term relationships with both job seekers and employers. Our commitment goes beyond matching candidates with jobs; we strive to provide ongoing support and guidance throughout your career journey. Whether you're seeking career advancement or looking to hire top talent, we are here to assist you every step of the way. Our dedication to exceptional service has earned us a stellar reputation in many industries and sectors of business.
What types of Executive & Management roles can we place?
Chief Executive Officer (CEO)
Chief Financial Officer (CFO)
Chief Operating Officer (COO)
Chief Technology Officer (CTO)
Chief Information Officer (CIO)
Chief Marketing Officer (CMO)
Chief Human Resources Officer (CHRO)
Chief Compliance Officer (CCO)
Chief Innovation Officer (CINO)
Chief Strategy Officer (CSO)
General Manager (GM)
Managing Director (MD)
Operations Director
Finance Director
Marketing Director
Sales Director
Human Resources Director
Information Technology Director
Business Development Director
Project Management Director
Vice President of Operations
Vice President of Sales
Vice President of Marketing
Vice President of Finance
Vice President of Human Resources
Program Manager
Product Manager
Regional Manager
Division Manager
Here are some of the newest Executive & management roles we have available