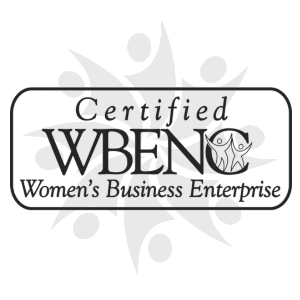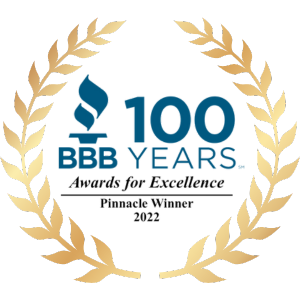 Direct-Hire Placement is a job placement service or type of employment solution staffing and recruitment firms provide to connect employers with qualified candidates for their open positions. Unlike temporary or contract staffing, direct-hire placement is an employment solution focused on finding talented professional candidates interested in a long-term career with the employer.
What is the benefit of a direct-hire placement service?
The key benefit of partnering with a direct-hire staffing agency is the sheer expertise and extensive resources that are brought to the table.
For example, our recruiters have access to a large pool of talented candidates that they consistently engage with to help ensure a fresh pipeline of applicants is available to present for open positions. We continuously research, monitor, and identify key labor market trends crucial to the success of our partnerships with our clients and candidates. Also, we have a dedicated innovation team who are constantly researching and implementing the latest and greatest processes and technologies to source and recruit top talent on the market. Our job is to serve as a valuable resource to our clients and candidates throughout the hiring process - negotiating salaries, providing insights as to what benefits to offer, developing job descriptions, executing compelling job advertisements, and so on.
Overall, direct-hire placement is an effective staffing solution for companies looking to fill their open positions with qualified candidates. By working with a staffing agency, employers can save time and resources while ensuring they find the best fit for their company.
How does the direct-hire process typically work when partnering with a recruiting and staffing firm?
When working with a direct-hire staffing agency, the agency's recruiters will work closely with the employer to understand the job requirements, company culture, and any other factors that are important for the position. The recruiters will then search for and screen candidates that best fit the employer's needs using various methods, including job boards, social media, referrals, and our internal candidate database.
Once potential candidates have been sourced and identified, the recruiters will conduct thorough pre-screening and interviewing to ensure that the candidate is a good fit for the position and the company culture. They will then present the top candidates to the employer for consideration.
What is the staffing agency's role in the direct-hire placement partnership with my company?
The staffing agency's role is to finalize the hiring process once the employer chooses to move forward with a particular applicant, which includes presenting the job offer, discussing wages and advantages, and providing any necessary instruction or orientation. Once your company hires the candidate, they transition from being a candidate represented by Burnett Specialists to a new official team member representing your organization.
What types of direct-hire jobs can you help me fill?
Burnett Specialists is a leading professional placement agency that provides staffing and recruitment solutions to a wide range of industries, job functions, and skill specializations. Here's a list of our direct-hire specialty areas:
Accounting & Finance
Administrative / Clerical
Call-Center & Customer Service
Conventions, Events, Special Project Management
Engineering
Executive / Management
Human Resources
Information Technology
Legal
Light Industrial
Marketing / Creative / Design
Sales & Business Development
Supply Chain & Logistics
The Benefit of Burnett for Employers & Job Seekers
What makes Burnett Specialists different from other staffing agencies?
As a 100% employee-owned business, our recruiters are not only experienced and dedicated, they are personally vested in our company's success.  How we succeed is by making sure your company is successful in finding the right candidates for the roles you need to be filled in order to achieve the goals you've set for your organization.
Proven Track Record:
As an award-winning staffing and professional recruiting firm, Burnett Specialists has five decades of proven expertise and a reputation for sourcing and securing top talent. As Houston's & Austin's  #1 Largest Direct-Hire Placement Firm (HBJ & ABJ), one of America's Best Professional Recruiting Firms, and Staffing Industry Analysts "Best Staffing Firms to Work For," our commitment to excellence and our ability to deliver high-quality results consistently is what sets us apart from our competitors.
Highly Specialized & Tenured Recruiters:
Our recruiters are experts in general recruitment and have specific knowledge of many different specialties. This allows us to better understand the unique needs of employers and job seekers in various sectors, from engineering and IT to finance, sales, executive/management, HR, and more.  See our full list of specialties.
Local Market Expertise:
Burnett Specialists has a deep understanding of the local job market, which gives us a significant advantage over national or global recruiting firms. We know the dynamics, trends, and specific requirements of the areas we operate in, which can be beneficial to both job seekers and employers.
Personalized Approach:
While many larger firms take a one-size-fits-all approach, Burnett Specialists prides itself on offering a personalized service. We work closely with clients to understand their unique needs and preferences, providing a more customized and effective service.
Comprehensive Services:
Beyond just direct-hire placement, we also offer additional services such as payrolling, temp-to-hire solutions, and temporary staffing. This can provide a more comprehensive solution for businesses by serving as a valuable partner and resource for many different positions across different departments within the same organization.
High Retention Rates:
Burnett Specialists' emphasis on finding the right fit leads to high retention rates for our placements. This is a significant advantage for employers looking for long-term, reliable employees.
Ethics & Integrity:
Our company holds a strong reputation for high ethical standards and commitment to integrity. We've been honored with the Pinnacle Award or an Excellence Award from the Better Business Bureau for the last 18 years. These values are critical in the recruitment industry, where trust and confidentiality are essential.
Commitment to Diversity:
Listed as one of Staffing Industry Analysts' "Top Diversity Firms in the US," we are committed to diversity, equity, and inclusion, ensuring a broad range of candidates for employers and equal opportunities for job seekers.
Here are some of the newest direct-hire roles we have available