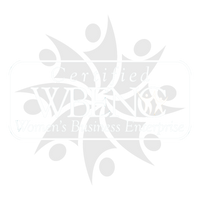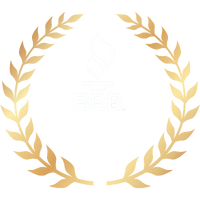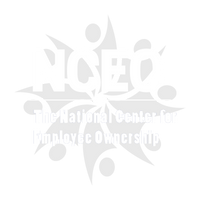 Linking Tech and Talent: Precision Placement for Engineering and IT Professionals
What types of engineering positions can we place?
These job titles encompass various specializations within the engineering field, ranging from entry-level positions to managerial roles. Engineers work across a wide range of industries, applying scientific principles to design, develop, and improve systems, structures, and products.
Civil Engineer
Mechanical Engineer
Electrical Engineer
Chemical Engineer
Aerospace Engineer
Biomedical Engineer
Environmental Engineer
Industrial Engineer
Agricultural Engineer
Materials Engineer
Petroleum Engineer
Geological Engineer
Nuclear Engineer
Marine Engineer
Software Engineer
Systems Engineer
Network Engineer
Structural Engineer
Geotechnical Engineer
Transportation Engineer
Automotive Engineer
HVAC Engineer
Manufacturing Engineer
Robotics Engineer
Process Engineer
Project Engineer
Field Engineer
Quality Engineer
Safety Engineer
Test Engineer
Application Engineer
Design Engineer
Electronics Engineer
Hardware Engineer
Fire Protection Engineer
Maintenance Engineer
Reliability Engineer
Acoustical Engineer
Construction Engineer
Energy Engineer
Railway Engineer
Water Resources Engineer
Instrumentation Engineer
Product Development Engineer
Mining Engineer
Optical Engineer
Packaging Engineer
Power Engineer
Surveying Engineer
Chief Engineer
Engineering Technician
Engineering Manager
Engineering Director
President
Pipe Fitting Manufacturer
"We have been working with Burnet Specialists to fill several critical positions within our company including Engineers, Facility & Operations Maintenance and Management positions. We hold Burnet in the highest regard and endorse them not only for their superior level of diligence in defining and fulfilling our needs, but also or their ability to identify and recommend solid candidates which significantly reduces process time and allows our team to remain focused on our business rather than conducting countless interviews."
"In our experience, Burnett has distanced themselves from the competition. While other staffing agencies seem focused on earning a fee, Burnett's focus is on long-term relationships built on a foundation of trust, value and superior customer service. While we tried other recruiting methods, (online services, ads, college recruiting etc.) the best candidates have come to us through Burnett."
"Burnett is our "go-to" agency for filling critical needs and we recommend them highly."
Subsea Distribution Engineering Manager
Oil and Gas Equipment Manufacturer
"I have been interviewing and hiring a lot of Mechanical Engineers and in the past decade have come across a lot of recruiters. I wanted to let you know that Burnett Engineering Specialists is one of the best firms and we've had success with the engineers you have referred"
Recruiting Coordinator
Offshore Drilling and Production Equipment Manufacturer
"I have been working closely with Burnett Engineering Specialists for almost a year now and have always been completely satisfied with their work. As soon as I have a new job opening, I immediately call Burnett and am 100% confident that I will get excellent candidates sent my way. Their team is extremely knowledgeable in what they do and work very diligently to find us the most qualified candidates possible. I recommend Burnett … you will be in great hands."
Here are a few of the engineering positions we have available
What types of IT positions can we place?
This list encompasses a range of roles within the IT sector, from entry-level positions to senior executive roles, covering various aspects like network administration, software development, cybersecurity, data analysis, and cloud computing.
IT Support Specialist
Help Desk Technician
Network Administrator
Systems Administrator
Database Administrator
Data Analyst
Business Analyst
IT Consultant
Systems Analyst
Software Developer
Web Developer
Front-End Developer
Back-End Developer
Full Stack Developer
Mobile App Developer
Application Developer
Cloud Engineer
Cloud Solutions Architect
Network Engineer
Security Analyst
Information Security Specialist
Cybersecurity Engineer
Penetration Tester
Ethical Hacker
Data Scientist
Machine Learning Engineer
AI Developer
DevOps Engineer
IT Project Manager
IT Manager
IT Director
Chief Information Officer (CIO)
Chief Technology Officer (CTO)
Information Systems Manager
Quality Assurance (QA) Analyst
QA Engineer
Test Engineer
Scrum Master
Product Manager
Technical Writer
User Experience (UX) Designer
User Interface (UI) Designer
Systems Integrator
IT Auditor
IT Support Analyst
IT Coordinator
Computer Programmer
Solutions Architect
Technical Support Engineer
Infrastructure Engineer
Storage Engineer
Application Support Analyst
E-commerce Specialist
SEO Specialist
Digital Marketing Specialist
Data Architect
Data Engineer
Data Warehouse Engineer
IT Service Desk Analyst
Blockchain Developer
Director of Document Services
Solution for Mortgage Lenders and Servicers
"You are simply the best. Ever since your recruiters toured our operations, you have found what we need almost immediately."
Operations Manager
Custom Software Applications Consulting Company
"Burnett IT Specialists just filled our PHP Developer position. We have tried to do our own internal recruiting, but have not had the best luck getting the candidates that both fit our technical requirements and fit with the culture/team. Burnett called on one position we had, and I thought I would try them concurrently with other options. They took time to really understand what we were looking for – both on the tangible and intangible side. They didn't inundate us with a flood or resumes but really focused on sending us a select few candidates who met all our specifications (personality AND skills). I felt their search was very tailored to our specific needs, and they did A LOT of the pre-screening for us.
Overall it was a great experience – actually really easy. Our new developer has jumped right in, is enthused and fitting in very well with the team. I think they also develop great relationships with the candidate, and I think they really also have the candidate's interests in mind as well (which I can appreciate).
Our company can be difficult with the requirements needed on the contract side, and they worked with us to make sure the terms of the agreement worked on our end as well. I couldn't be more pleased."
Here are a few of the information technology positions we have available
How You'll Benefit From Partnering with our IT & Engineering Placement Specialists
Need to hire someone?  Become a Burnett Specialists client.